Comfort Dog Ministry
A Comfort Dog Ministry brings the mercy, compassion, presence, and proclamation of Jesus Christ to those suffering and in need.

Trinity Lutheran Church has partnered with Lutheran Church Charities (LCC), a national Lutheran Church Missouri Synod ministry based in Northbrook, IL, to utilize the unique traits of a dog to bring comfort, help and hope by visiting individuals in our community, and touching people who are hurting or in need.  The Comfort Dog Ministry is a bridge for compassionate ministry, opening doors for conversation about faith and creating opportunities to share the Mercy, Compassion, Presence, and Proclamation of Jesus Christ.
Sometimes comfort walks in on four paws…
Peace is an AKC certified purebred Golden Retriever who has had over 2,000 hours of training to a service dog level and understands some thirty commands. Comfort Dogs are taught to be passive and gentle when working with the public.  A dog is an effective comforter because they make people feel safe…….they are non-judgmental and demonstrate unconditional love. Their simple presence is calming and healing and encourages people to talk about their distress and begin the healing process. Comfort Dogs calm people, work with special needs individuals, veterans and the elderly, and are used in counseling situations.  They also deploy to crisis or disaster situations.  
Peace has two vests.  She is certified as a K-9 Comfort Dog and is also Kare-9 Military Ministry certified. 
A Comfort dog works six days a week sharing care and compassion in schools, senior centers/nursing homes, hospitals, veteran/military organizations and events, community organizations, charities and also deploys in crisis or disaster situations when requested.  The ministry will only go where invited, it will never intrude.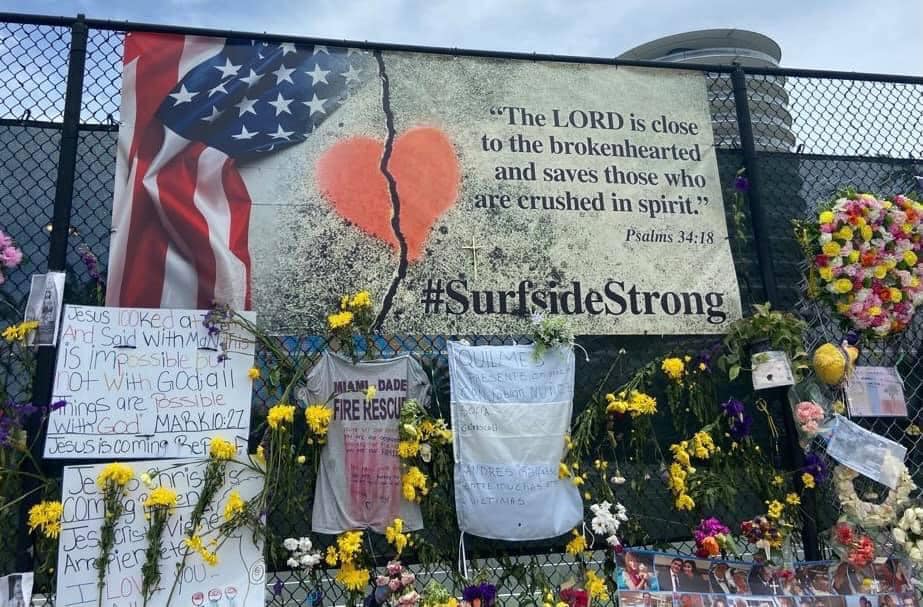 Deployment to Surfside, FL
Trinity's Comfort Dog Ministry Team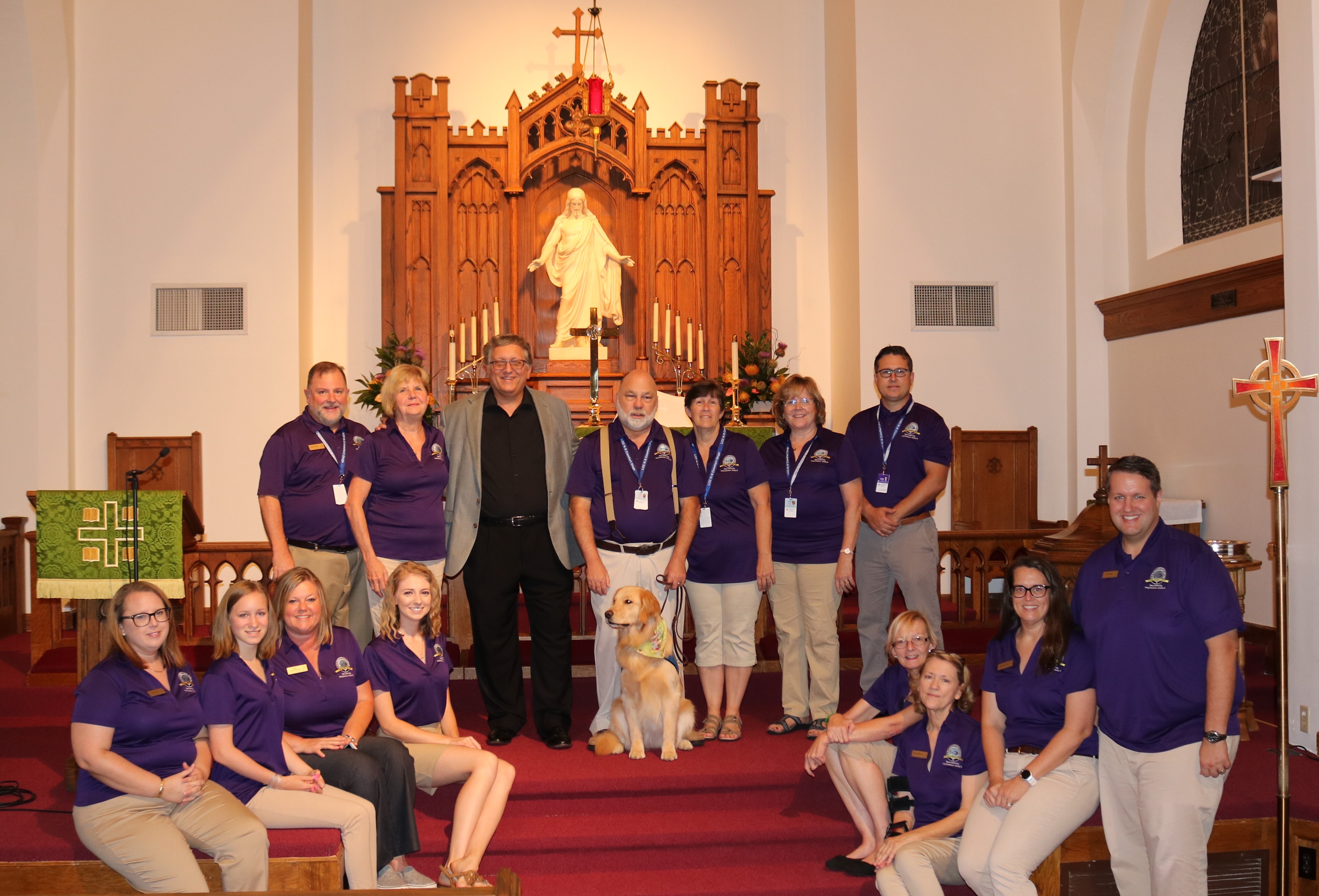 Learn More
Learn more about what a Comfort Dog does through this entertaining video summarizing the ministry. "Wags-n-Tales" was produced and directed by Ken Fay of Christ The King Lutheran Church in Newtown, CT and won an Emmy in 2014.
Many thanks to our supporting partners!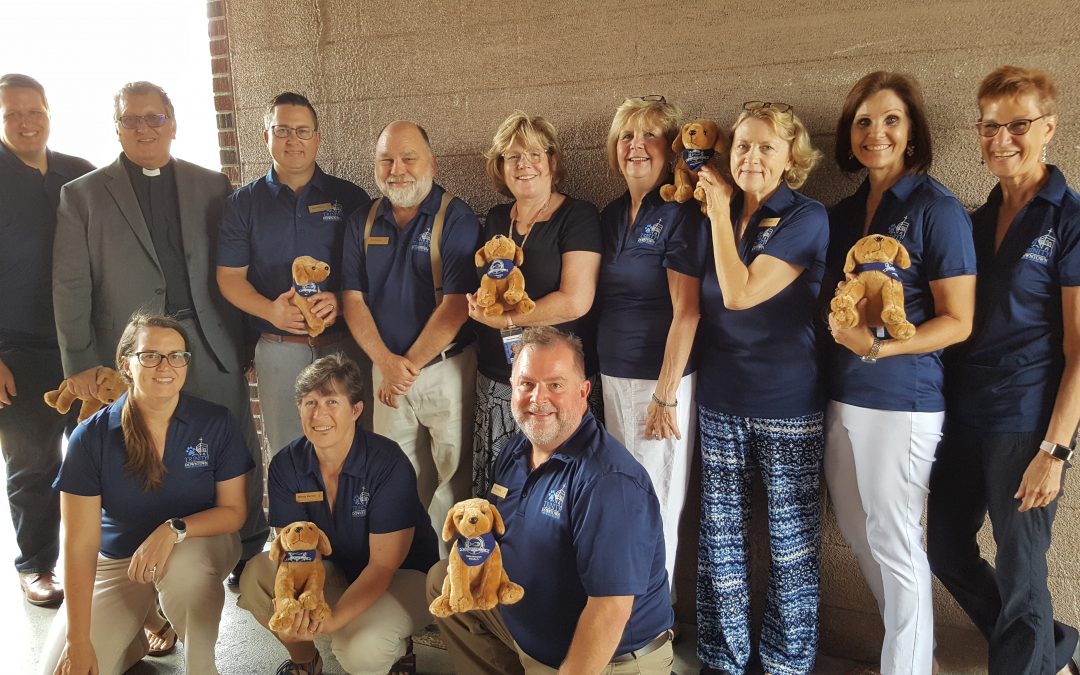 Trinity is eagerly anticipating the arrival of its first LCC Comfort Dog! In preparation for the puppy's arrival, the Comfort Dog Ministry Team organized a Puppy Shower so that everyone had an opportunity to participate in providing something on the...
read more