Congratulations to our 2018 Confirmands!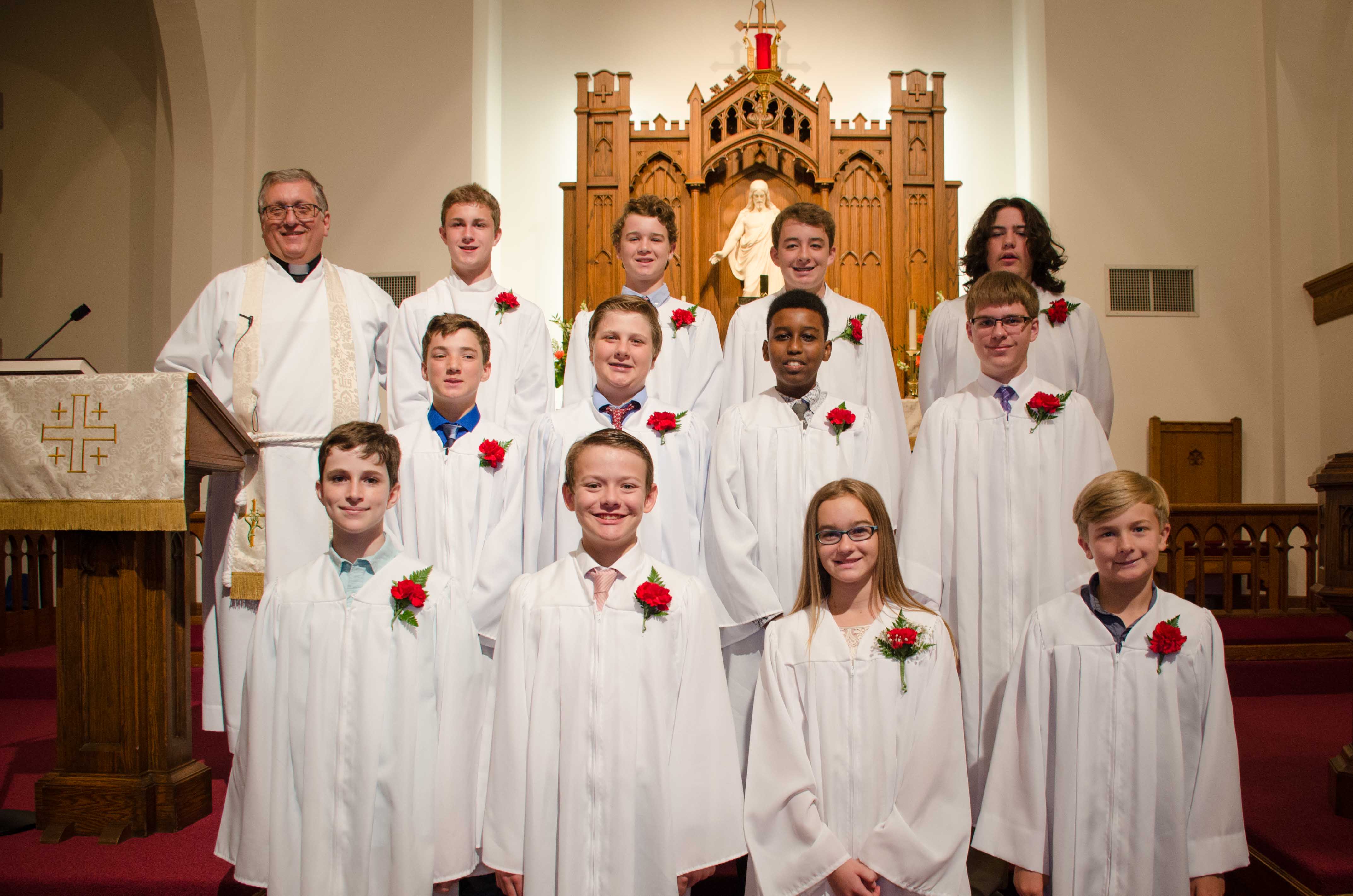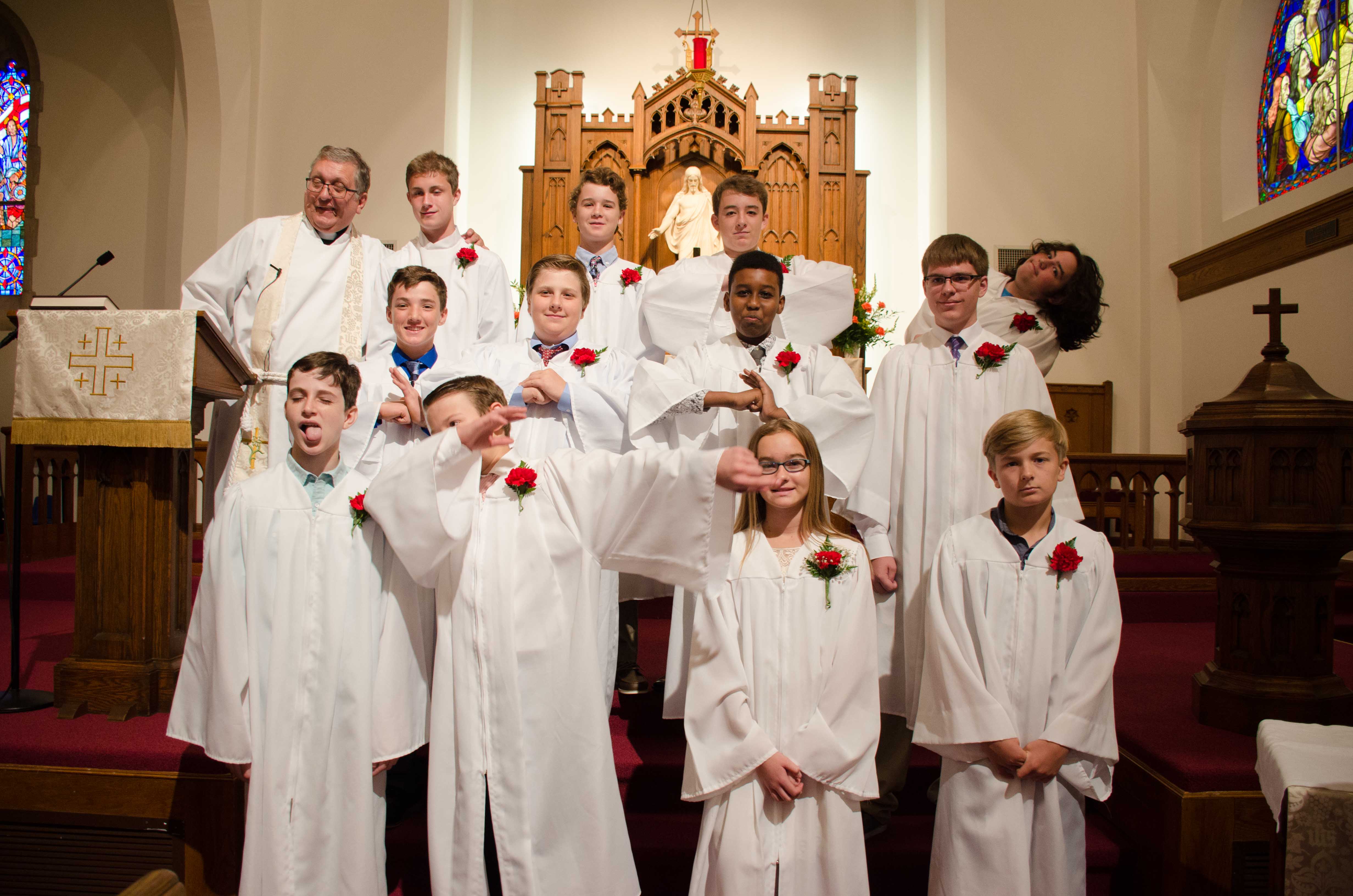 Confirmation Instruction
FIRST AND SECOND YEAR
First year, Jr. class, for all sixth graders: taught by Mrs. Deana Norris and Mrs. Jenn Blackwood
Second year, Sr. class, for all seventh graders: taught by Mr. Tim Norris
(Please note: special arrangements can be made for students who need to start earlier or later than 6th and 7th grade. Please contact the church office to discuss at TLC@TrinityDowntown.com or 407-488-1919 x101).
WHAT WE'LL BE STUDYING:
First year class will study:

Books of the Bible, Old Testament: September-November
First Communion instruction: December-March with First Communion on Maundy Thursday.

Second year class will study:

the New Testament,
Luther's Small Catechism, and
Understanding of Lutheran theology
WHERE/WHEN DO WE MEET:
TBA for 2018-2019
Confirmation Instruction begins in September. Please check back for updates.
(This past year classes met on Sundays from 12:30-2:30 – not exactly every other sunday, but close to it. We shared a meal together at 12:30 and then headed up to class in Heritage Hall. At 2pm everyone meets for some games and fellowship as time permits. Lunch was provided except for special days noted where we will have a "family style" meal and will ask all families to bring something to share.)
IF YOU HAVE QUESTIONS: You may contact Tim Norris at norris.timothy@gmail.com, Jenn Blackwood at mom23girls@cfl.rr.com, or the church office at TLC@TrinityDowntown.com for more information.
Online Registration will be available in August 2018
Bible Study for Confirmed 8-12th Graders
Donuts and Devos – MS & HS Bible Study
A Sunday morning Bible Study for youth in Middle-High School will begin on Sunday, January 21, 2018, at 9:30 a.m. in the undercroft Youth Room. Come for treats…stay for truth!
LCMS National Youth Gathering
Informational Meeting Sunday, April 22 6pm
HS youth from Trinity with join with the HS youth from Prince of Peace to attend the 2019 NYG in Minneapolis, MN July 11-15 (2019)! For all those interested, please plan to attend an introduction meeting at Prince of Peace on Sunday, April 22 at 6pm in the Family Life Center. Participants need to have completed 9th Grade by 2019. Any questions can be directed to Peg Green PGreen@trinitydowntown.org.
For more information about the gathering, visit http://www.lcmsgathering.com/
Connections for College Students
UCF Campus Ministry
Live UCF is a Campus Ministry anyone can connect to. We want you to come as you are and leave inspired to be great on campus. So often church becomes just a retreat from every day life with what seems like little connection to the rest of the week. LiveUCF brings it all together. Join us in worship, Bible study, and gatherings for retreat time with the Lord that prepares you for your every day life. Join us, connect, and be a part of the LIVE movement at UCF.
Campus Ministry – LCMS U
Volunteer Youth Ministry Team
Volunteers on the Youth Ministry Team of Trinity Downtown contribute generously of their time and talent to give resources, support and encouragement to Trinity's youth (Middle school through College) as they grow in faith; and, with the entire membership, support the outreach of the Gospel of Jesus to the people of the congregation, this community, and to the world. This Team shares its passion for youth ministry through its support and development of the youth ministry of Trinity Downtown and fills those volunteer roles which minister to the younger people of Trinity's family.
If you have a passion for youth ministry, either behind the scenes or direct ministry work with the youth of Trinity, please contact our Youth Ministry Team facilitator, Amy Fischer at AWTLM@aol.com. Amy will connect you with others on the Youth Ministry Team who share your passion and will plug you in where you are able to fill a need and get connected with others serving at Trinity Downtown.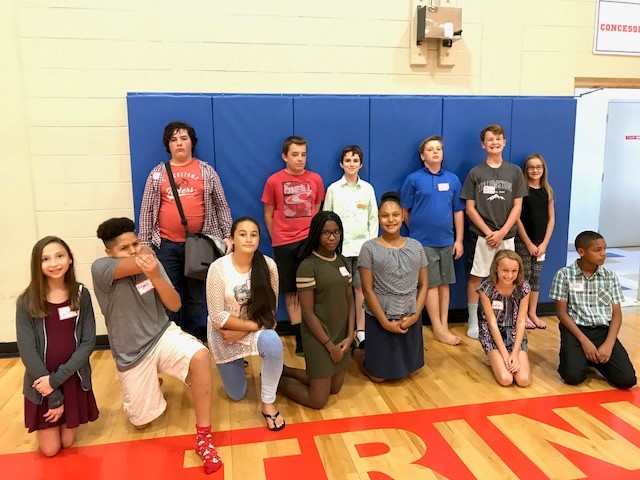 Confirmation classes enjoy a family lunch, instruction for both first and second year students, and some play time each scheduled Sunday afternoon. Special thanks to Julia Malenke, Glenda Frazier, and Mary Jo Hoard for hosting or sponsoring a lunch or two! We are...
read more