Sunday TYM Fellowship Schedule (MS & HS)
SUNDAY TYM Fellowship
Trinity's Youth Ministry
MS and HS groups.
We will meet on Trinity campus.
Play, grow, and pray together.
On Break during the summer months! Planning for 2017-2018 is happening now.
Check back for updates!
Confirmation Instruction (6th & 7th Grade)
FIRST AND SECOND YEAR
First year, Jr. class, for all sixth graders.
Second year, Sr. class, for all seventh graders.
WHAT WE'LL BE STUDYING:
First year class starts with acolyte training, then preparation for First Communion and continues with an overview of the Bible.
Second year class will be using Luther's Small Catechism and a workbook to go with it.
WHERE DO WE MEET:
TBA
INSTRUCTORS:
Jr. Class: Mrs. Deana Norris Sr. Class: Mr. Tim Norris (Elder) and Pastor
2017-2018 SCHEDULE:
*Planning underway now. Check back soon.
2018 POST CONFIRMATION INSRUCTION:
TBA
2018 SUMMER PLANS:
TBA
IF YOU HAVE QUESTIONS: Contact the office at TLC@TrinityDowntown.com
Bible Study for Confirmed 8-12th Graders
AUGUST 2017 — Details coming soon
Connections for College Students
UCF Campus Ministry
Live UCF is a Campus Ministry anyone can connect to. We want you to come as you are and leave inspired to be great on campus. So often church becomes just a retreat from every day life with what seems like little connection to the rest of the week. LiveUCF brings it all together. Join us in worship, Bible study, and gatherings for retreat time with the Lord that prepares you for your every day life. Join us, connect, and be a part of the LIVE movement at UCF.
Campus Ministry – LCMS U
Volunteer Youth Ministry Team
Volunteers on the Youth Ministry Team of Trinity Downtown contribute generously of their time and talent to give resources, support and encouragement to Trinity's youth (Middle school through College) as they grow in faith; and, with the entire membership, support the outreach of the Gospel of Jesus to the people of the congregation, this community, and to the world. This Team shares its passion for youth ministry through its support and development of the youth ministry of Trinity Downtown and fills those volunteer roles which minister to the younger people of Trinity's family.
If you have a passion for youth ministry, either behind the scenes or direct ministry work with the youth of Trinity, please contact our Youth Ministry Team facilitator, Amy Fischer at AWTLM@aol.com. Amy will connect you with others on the Youth Ministry Team who share your passion and will plug you in where you are able to fill a need and get connected with others serving at Trinity Downtown.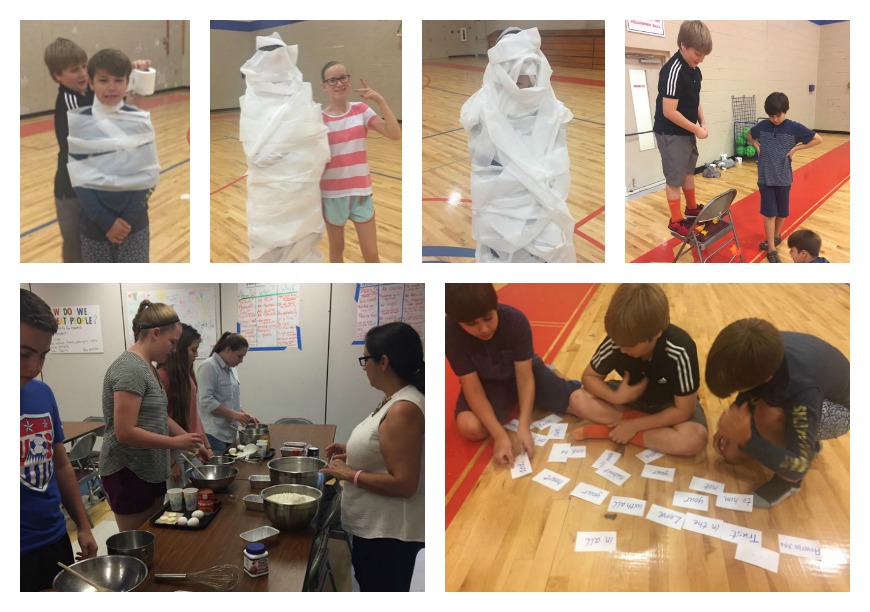 It's been a busy and productive Fall for Trinity's Youth Ministry.  Under the leadership of Trinity's Youth Ministry Coordinator, Mrs. Jenn Blackwood, and with a fantastic volunteer Youth Ministry Team, students grades 6-12 and their families have started the year...
read more