This past week it was Mixed Pasta night at Our Savior Church for the children of Rebecca's Garden of Hope. A team from the Trinity family served 24 children on September 27 – through 1:1 tutoring and a hot meal.
Organized by Trinity's Outreach Ministry Team, this is a monthly event where anyone from the Trintiy family can sign up to tutor, serve food, or cook from home and drop off food at Trinity to be taken to the dinner by the serving team. You can see upcoming dates and sign up here.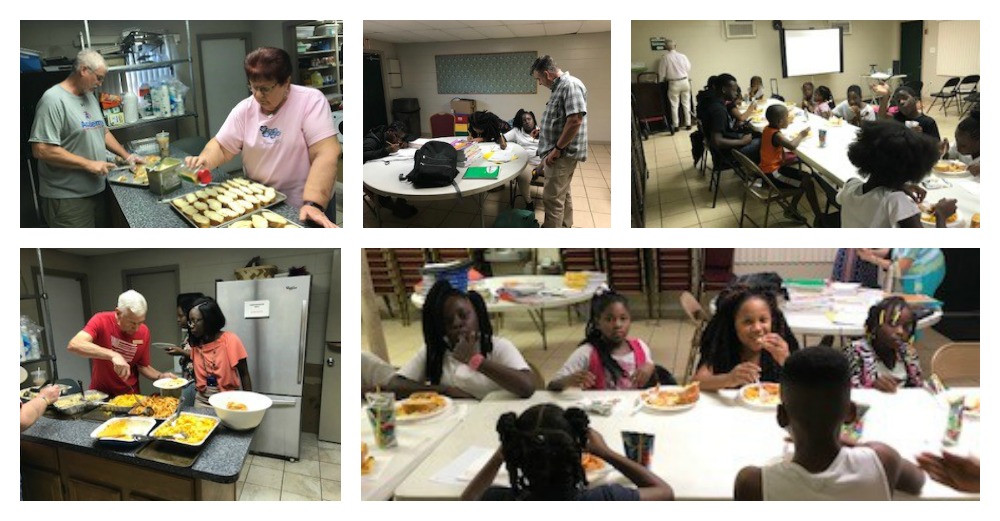 The children were grinning from ear to ear when they saw a smorgasbord of pasta dishes! Thanks to everyone who served on the team and also to those who couldn't attend, but dropped off dishes for the team to take with them! Several children said, "This is best food we've had here!"
As the team prepared to leave, several children went out of their way to say thanks and share some hugs. It is a wonderful feeling knowing you've made a real impact in the life of a child – and in such a very simple way. We are blessed to be a blessing. Please consider serving at one of the upcoming events. Next up is chili cookoff night in October, followed by a Thanskgiving luncheon in November.