This year, as we at Trinity focus on "Growing Together", consider this:  how often do you giggle each time someone jokes that they are surely growing as they pat their bellies? (Editors note: He's talking about me, Pastor Billy.)
While clever, it begs us to ask ourselves this question: how are we growing?  It is because of this that Trinity's Athletic Department would like to invite you to its inaugural family health series, "Growth Family Nights."  This series is designed to educate and equip families of all designs to "Grow Together" in such a way that is healthy in body, soul, and mind.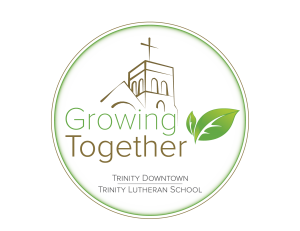 At each event, health experts from the community will equip participants with tools and knowledge to make fitness, diet, relationship with God, relationships with others, and lifestyle habits a focus in their family's daily life with ease and support.  Parents and children of all ages will participate side by side as they learn ways to be healthy together. 
As the church and school grow together in the coming years with building projects and ministry focus shifts, building stronger family units will ensure that the entire Trinity family grows as a whole, better equipped to share God's love to its downtown community and beyond.  The events are free, but a free-will offering will be taken with a suggested donation of $4/person to offset the cost of food for each participant. 
If you have any questions or would like more information, please contact Josh Brink at JABrink@TrinityDowntown.com.  
(Future dates: Sunday, October 12th; Wednesday, November 12th)
– Mr. Josh Brink
Athletic Director