"THE GREAT EASTER SURPRISE" is over, and what a fun day it was! Thenty-three children and their families were registered in advance, and on Saturday morning we were blessed with another 11 children and 38 adults! What a great turnout!


The feedback was fantastic – a beautiful morning for kids and families to walk around the campus moving from station to station, to particiapte in activites that both kids and parents (and some older siblings) all enjoyed. All with the precious message of Jesus' resurrection! We also learned some pretty interesting lessons about things like "mirascope", "energy sticks", "Incredi-Balls," that an 11 lb. bowling ball FLOATS, and so much more. It was so much fun!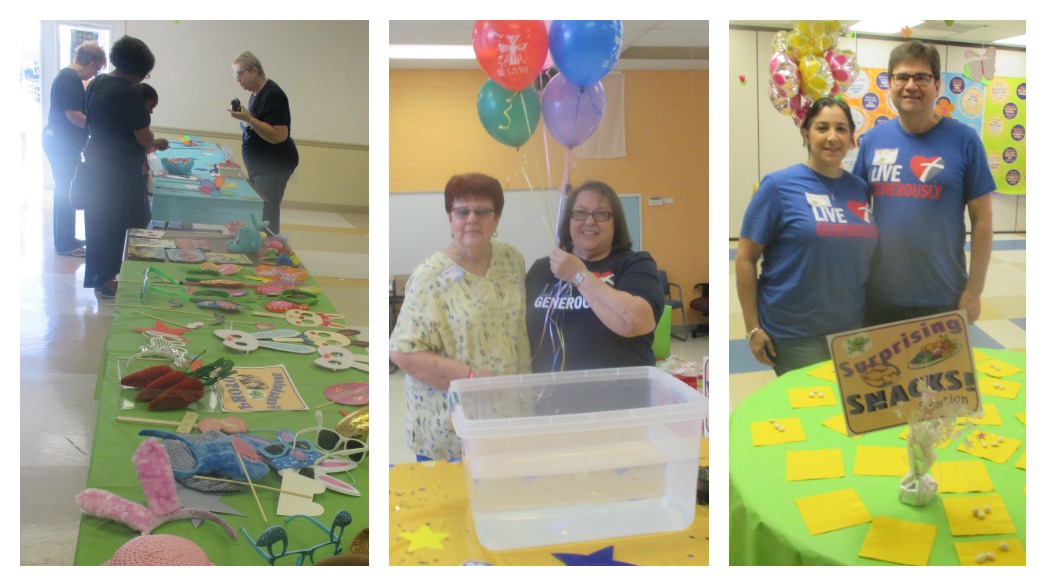 ---
Thanks to all the many volunteers who made this possible with your gifts of time, talent and treasure!
YOU are appreciated!