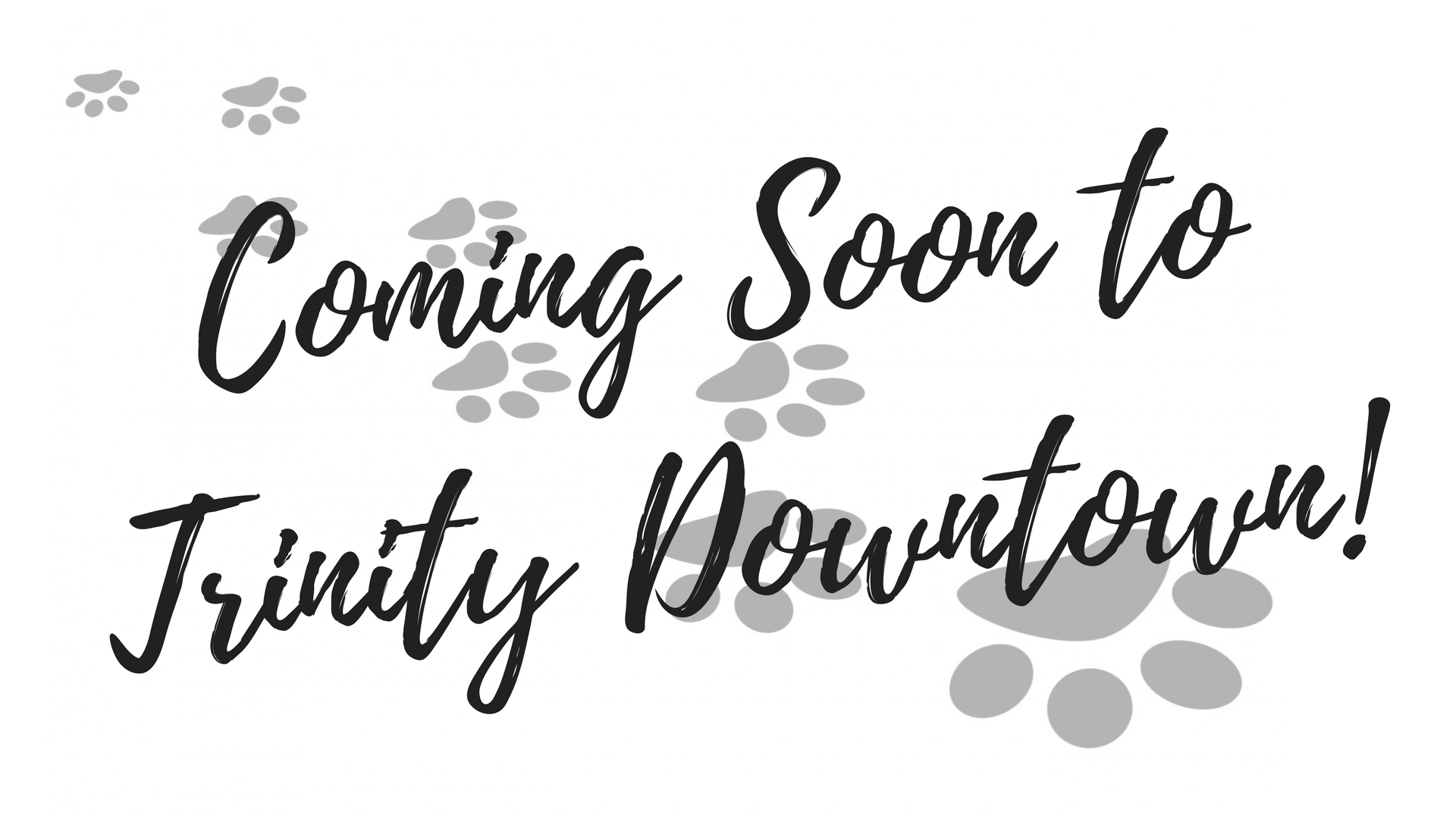 Trinity Lutheran Church has partnered with Lutheran Church Charities (LCC), a national Lutheran Church Missouri Synod ministry based in Northbrook, IL, to utilize the unique traits of a dog to bring comfort, help and hope by visiting individuals in our community, and touching people who are hurting or in need.
Sometimes comfort walks in on four paws…
Trinity Downtown is currently "in waiting" for our Comfort Dog. Listed to the right are K-9 Comfort Dogs in training – one of those Golden Retriever puppies will be assigned to Trinity Downtown. The AKC certified purebred Golden Retriever assigned to Trinity Downtown will have over 2,000 hours of training to a service dog level and will understand some thirty commands. Comfort Dogs are taught to be passive and gentle when working with the public. A dog is an effective comforter because they make people feel safe…….they are non-judgmental and demonstrate unconditional love. Their simple presence is calming and healing and encourages people to talk about their distress and begin the healing process. Comfort Dogs calm people, work with special needs individuals, veterans and the elderly, and are used in counseling situations. They also deploy to crisis or disaster situations. Trinity's Comfort Dog will be "dual-vested", both K-9 and Kare-9 (military) certified. Comfort dogs work six days a week sharing the care and compassion in schools, senior centers/nursing homes, hospitals, veteran/military organizations and events, community organizations, charities and also deploy in crisis or disaster situations when requested. The ministry will only go where invited, it will never intrude.
Current Fundraising Goal: $17,000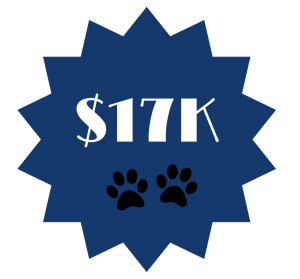 Equipment & Supplies for Dog @ Primary Caretaker Home
License & Vest
Comfort Dog Cards
Fundraising Gifts
First Year Vaccinations
Prescriptions (heartworm & flea prevention)
Passing of the Leash Expenses
Comfort Dog Handler training

travel to Chicago
lodging and meals
Fundraising Goals Completed: $15,000
Initial payment to LCC for dog & training
Final payment to LCC
Airfare for Top Dog training
Four New Puppies in summer Training! June 9, 2017
Learn More
Learn more about what a Comfort Dog does through this entertaining video summarizing the ministry. "Wags-n-Tales" was produced and directed by Ken Fay of Christ The King Lutheran Church in Newtown, CT and won an Emmy in 2014.
What's next in the process
Top Dog Training In May Trinity will send its Top Dog for training. Trinity member Wendy Havens has been approved by LCC and Trinity's Leadership to serve as Trinity's "Top Dog."
Handler Applications & Selection Once our Top Dog has completed training, Top Dog will meet with those who have indicated an interest in becoming a Handler, will explain further the specific role of a Handler and will then invite members to submit a Handler Application to LCC. LCC will interview applicants and make selections based on the specific needs of our Comfort Dog Ministry.
Companion Volunteer Selection At the same time Handler applications are being screened, those interested in serving as Companions to the Comfort Dog Ministry will apply with the Top Dog
Handler & Companion Training LCC trainers and comfort dogs will fly to Orlando to train our approved Handlers over a three day period. During this time, those selected to serve as Companions will also receive instuction, including observing some of the Handler training
Comfort Dog Selection Our Comfort Dog placement is decided when a puppy has completed training. At that time we will learn the name of our Comfort Dog and LCC will schedule a Passing of the Leash ceremony to be held here at Trinity Downtown. We estimate that will happen sometime between January-June 2018
Passing of the Leash Once our Comfort Dog is selected, he/she will be presented to Trinity at a "Passing of the Leash" ceremony during worship services at Trinity Downtown.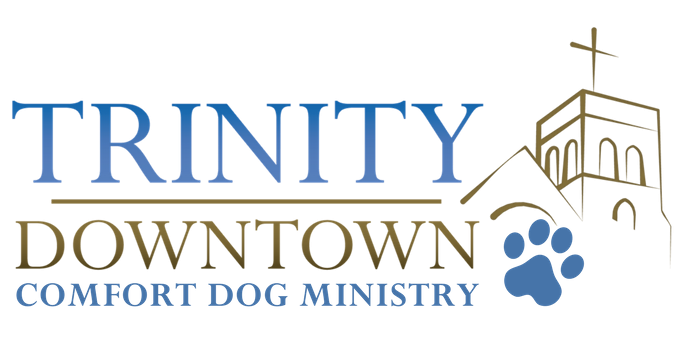 Please partner with us in bringing an LCC K-9 Comfort Dog to Orlando through Trinity Downtown. Trinity's Comfort Dog Ministry is funded entirely by the generous donations of people like YOU.
Trinity Members may donate through our contributions portal link below (which will add it to your annual giving statment) or through the public Go Fund Me page above
Which puppy will be Trinity's Comfort Dog?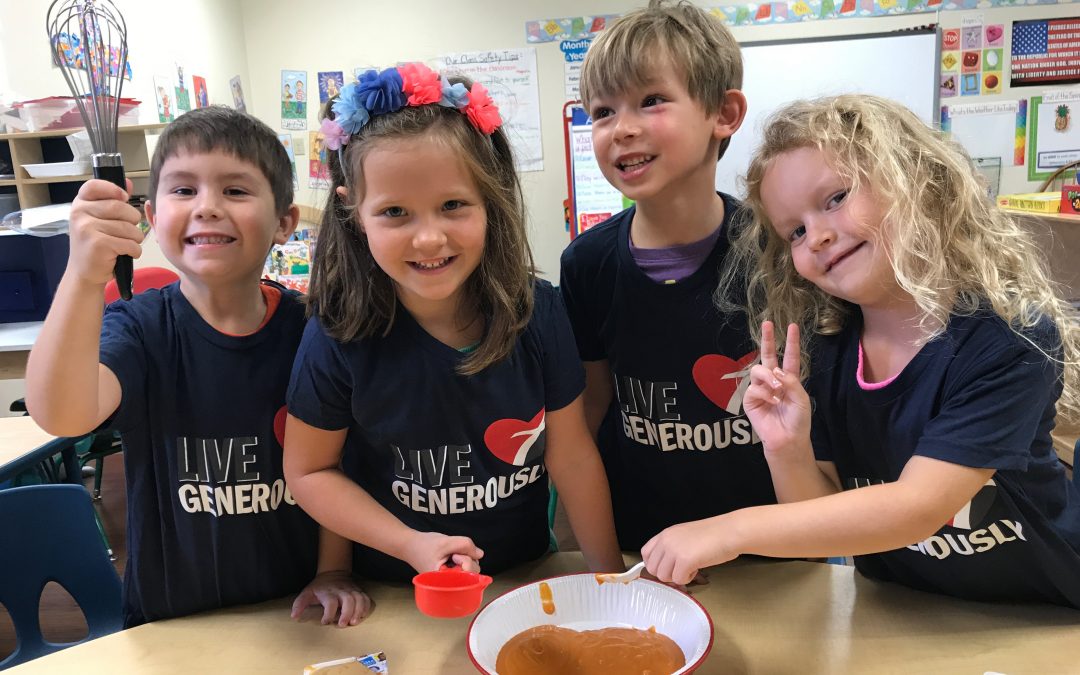 Using our God-given gifts to to serve others is a big priority at Trinity, so when you see 40-50 preschool children and their teachers, digging their hands into goopy ingredients to make doggy treats to share as a fundraising opportunity for Trinity ministry... it...
read more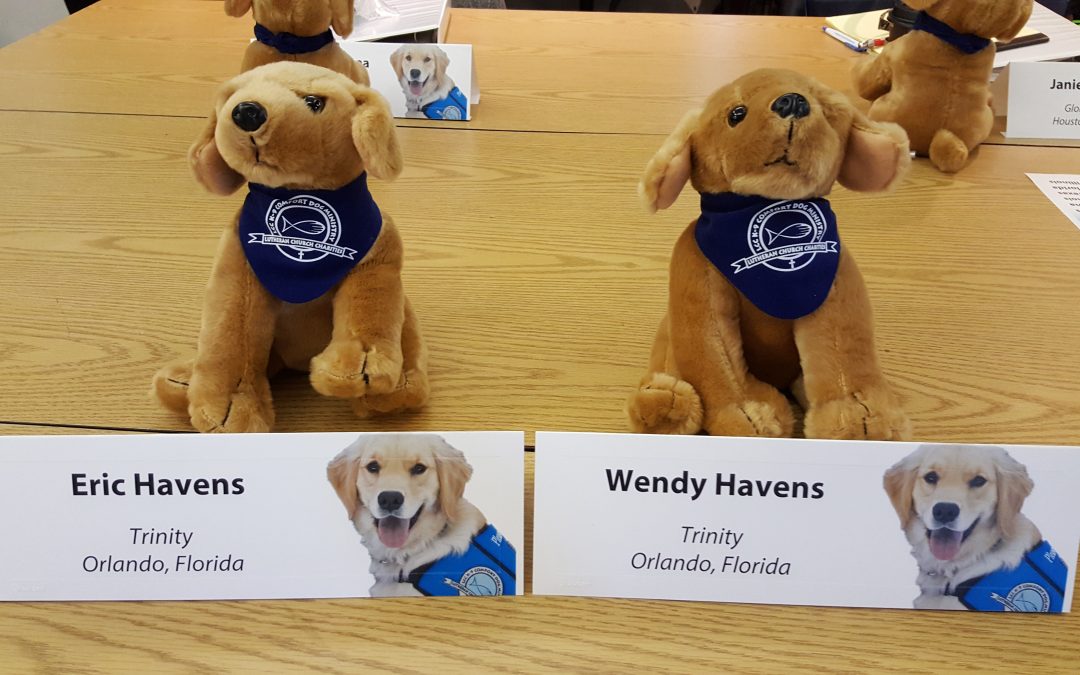 Trinity Downtown is well represented by Eric & Wendy Havens at the Top Dog training going on now at Lutheran Church Charities K-9 Comfort Dog Headquarters in Illinois!  Eric and Wendy will serve as Caretaker for Trinity's Comfort Dog, while Wendy serves as "Top Dog,"...
read more
Photo Gallery
Recent Comfort Dog Visits to Orlando