Sundays at 9:30am
Group's "Digging Into Discipleship" brings a fresh approach to growing a lifelong relationship with God through the power of the Holy Spirit. As children explore God's character throughout the Bible, God transforms them from the inside out. Kids discover what it means to reflect the heart of God in everyday life.  We're excited to embark on a discipleship-focused curriculum for kids in this year's Sunday School lessons! Classes begin during the 9:30 hour on Sundays beginning on August 19.  We'll meet in the Kindergarten classroom in Fellowship Hall for opening each week (first classroom on the left inside the two-story classroom building). Watch for registration information, coming soon!

What is the Y.I. Club?
You know it's important to teach children to give thanks for God's many blessings and use those blessings wisely to serve Him. Learning to understand the value of sharing, saving and spending money is a good place to start. Y.I Club.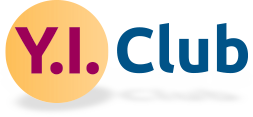 Children's Music Ministry
Grace Notes Children's Choir – We love hearing children express their love and faith through singing, and Julia Malenke, our children's choir director, is making that happen! Any and all children in K-5th grade are welcome to participate in Trinity's Children's Choir, Grace Notes.  Mrs. Julia Malenke leads this choir which meets on Wednesdays during the school year (begins on September 5th) from 4:30-5:15pm in the church music room (basement of the Sanctuary). To find out how your child can participate this coming school year, please contact Mrs. Malenke at jmalenke@trinitydowntown.com.
Children's Ministry Team
Volunteers on the Children's Ministry Team of Trinity Downtown contribute generously of their time and talent to give resources, support and encouragement to Trinity's children (from birth through 5th grade) as they grow in faith;  and, with the entire membership, support the outreach of the Gospel of Jesus to the people of the congregation, this community, and to the world. This Team shares its passion for children's ministry through its support and development of the children's ministry of Trinity Downtown and fills those volunteer roles which minister to the youngest people of Trinity's family.
If you have a passion for Children's Ministry, either behind the scenes or direct ministry work with the youth of Trinity, please contact Julia Malenke at JMalenke@TrinityDowntown.com.  We will connect you with others on the Children's Ministry Team who share your passion and will plug you in where you are able to fill a need and get connected with others serving at Trinity Downtown.