Trinity Downtown Children's Ministry
SUMMER VBS UPDATE: Summer VBS will take place during Camp Trinity as well as in the VPK classrooms of the Child Development Center. We regret we are not able to offer the community VBS program this summer as we have in previous years. If you have questions or concerns, please contact the office at 407-488-1919 x101 or TLC@TrinityDowntown.com
Sunday School 9:30am on Sundays
WHO'S INVITED?
Kids from 4 years old through 5th grade. Members, non-members, friends, neighbors, guests, long time visitors–all are welcome. Confirmation Classes begin at grade 6 and meet on Sunday afternoons (see Youth Ministries page).
The curriculum we're using for Sunday School is fun and user-friendly. The kids will be looking at a Bible story and an age-appropriate application plus some hands-on activity each week. We're planning to begin each Sunday morning at 9:30 in the Undercroft (fancy word for the church basement) with a large-group opening, and then break into separate classrooms in Heritage Hall for about 45 minutes with their own age group. (Ask a Greeter or Elder if you don't see the signs pointing you in the right direction).
4 & 5 year olds learn about Bible people who made tough choices: "Eeenie Meenie"
First and Second grade study famous Bible Kings and Queens: "Royal Ball"
Third and Fourth grade march with ancient Israelites and conquer the promised land: "Conquest"
Fifth grade gets involved with the feud between Saul and David: "Skirmish."
WHY IS THIS A "BIG DEAL?"
First, we want to support you in raising your children to know the Lord! Your use of prayers and simple Bible stories at home is the best gift you can give your kids. We hope to broaden their base of Bible knowledge, and do some singing and prayers together.
Second, making friends at church is important because our kids need to know that others trust in Jesus just like they do. As they grow up, having Christian friends will be a huge blessing in dealing with all the negative influences they'll be facing.
Third, coming to Sunday School and Church together as a family helps your children learn what's truly important in life. You're helping them adopt solid, Christian values that will provide a strong foundation for their future.
WHAT ARE WE DOING IN SUNDAY SCHOOL NOW?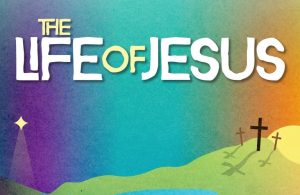 Our curriculum is called "The Life of Jesus." We're "Digging In" to the Life of Jesus helping children to know Jesus personally and grow in relationship with him.
HOW DO I SIGN UP?
Sign up online here in the Sunday School Registration tab on this page. But, if you weren't able to register in advance for some reason, just show up and we'll get you connected!
QUESTIONS?
If you have questions, conctact Trinity's Sunday School Coordinator Lisa at lquattlesis@aol.com or contact the church office at Call or email at 407-488-1919 ext. 101 or TLC@TrinityDowntown.com.
Nursery Care on Sunday Mornings
Trinity Downtown provides nursery care for infants and children through 3 years old during Sunday worship services. The Nursery is located just west of the Sanctuary in the center classroom of the "loggia" (that's a fancy word for the hallway next to the Sanctuary). Please ask an Elder or Greeter (or anyone along the way) for directions if you aren't able to find it.
Mrs. Stacey Carroll is our nursery care provider and works full time for Trinity Lutheran School as a lead VPK teacher in our Child Development Center.
A note from Mrs. Stacey Carroll: I am a VPK teacher here at Trinity's School and have the pleasure of serving as your nursery care provider on Sunday mornings. The nursery is located in the first classroom to the left/west of the Sanctuary. The nursery is available during all Sunday services for children whose parents are participating in worship or Bible study on campus. (Please note, children area always welcome in worship services). The nursery is for children from infancy through age 3. In the nursery we have fun listening to Christian music, reading books and of course just playing with toys! I have been in the nursery on Sundays for over two years now and I have taught at Trinity Lutheran School for over seven years. I love getting to know your little ones; they are such a blessing. Please drop by and visit us!
What is the Y.I. Club?
You know it's important to teach children to give thanks for God's many blessings and use those blessings wisely to serve Him. Learning to understand the value of sharing, saving and spending money is a good place to start. Y.I Club.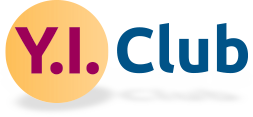 Children's Music Ministry
Children's Choir – We love hearing children express their love and faith through singing, and Julia Malenke, our children's choir director, is making that happen! Any and all children in K-5th grade are welcome to participate in Trinity's Children's Choir, Grace Notes. Mrs. Julia Malenke leads this choir which meets on Wednesdays during the school year from 4:30-5:15pm in the church music room (basement of the Sanctuary). To find out how your child can participate, please contact Mrs. Malenke at jmalenke@trinitydowntown.com.
Children's Ministry Team
Volunteers on the Children's Ministry Team of Trinity Downtown contribute generously of their time and talent to give resources, support and encouragement to Trinity's children (from birth through 5th grade) as they grow in faith; and, with the entire membership, support the outreach of the Gospel of Jesus to the people of the congregation, this community, and to the world. This Team shares its passion for children's ministry through its support and development of the children's ministry of Trinity Downtown and fills those volunteer roles which minister to the youngest people of Trinity's family.
If you have a passion for Children's Ministry, either behind the scenes or direct ministry work with the youth of Trinity, please contact the church office at TLC@TrinityDowntown.com. We will connect you with others on the Children's Ministry Team who share your passion and will plug you in where you are able to fill a need and get connected with others serving at Trinity Downtown.