Trinity Downtown Children's Ministry
Summer VBS 2018
June 18-22, 9am to 12pm each day
Spark Imagination With Faith-Building Fun!
Participants: For rising Kindergarteners up to rising 6th graders.
MS and HS volunteer helpers welcome (must sign up in advance and come for training). To volunteer, please contact Julia Malenke at JMalenke@TrinityDowntown.com
Venture onto an uncharted island where kids survive and thrive. Anchor kids in the truth that Jesus carries them through life's storms. Each day at Shipwrecked VBS, kids travel through field-tested rotations that reinforce relevant Bible Points and immerse kids in new adventures. At Shipwrecked, one memorable Bible Point is reinforced throughout each station, each day—making it easy to apply long after VBS is over. Creative imagery, great music, fantastic curriculum!
All are welcome. Please share with friends and neighbors and invite someone new to Trinity!
Sunday School 9:30am on Sundays

WHO'S INVITED?
Kids from 4 years old through 5th grade. Members, non-members, friends, neighbors, guests, long time visitors–all are welcome.
The curriculum we're using for Sunday School is fun and user-friendly. The kids will be looking at a Bible story and an age-appropriate application plus some hands-on activity each week. We begin each Sunday morning at 9:30 in the Music room of the "undercroft" (fancy word for the church basement) with a large-group opening, and then break into separate classrooms in Heritage Hall for about 45 minutes with their own age group. (Ask a Greeter or Elder if you don't see the signs pointing you in the right direction).
WHY IS THIS A "BIG DEAL?"
First, we want to support you in raising your children to know the Lord! Your use of prayers and simple Bible stories at home is the best gift you can give your kids. We hope to broaden their base of Bible knowledge, and do some singing and prayers together.
Second, making friends at church is important because our kids need to know that others trust in Jesus just like they do. As they grow up, having Christian friends will be a huge blessing in dealing with all the negative influences they'll be facing.
Third, coming to Sunday School and Church together as a family helps your children learn what's truly important in life. You're helping them adopt solid, Christian values that will provide a strong foundation for their future.
WHAT ARE WE DOING IN SUNDAY SCHOOL NOW?

Our curriculum is called "The Bible in One Year." Digging Into the Bible in One Year takes kids on a whirlwind journey from Genesis to Revelation. Kids experience a relationship with God through the eyes of ordinary Bible people. Kids will discover that they're a lot like people God has always loved and worked through.
HOW DO I SIGN UP?
Join us on Sundays at 9:30 in the Music room (church basement)! (We kick off this year on August 27, 2017) We'll have you fill out a short registration form, and you're all set!
QUESTIONS?
If you have questions, please conctact Julia Malenke at jmalenke@trinitydowntown.com or call the church office at 407-488-1919 ext. 101.

What is the Y.I. Club?
You know it's important to teach children to give thanks for God's many blessings and use those blessings wisely to serve Him. Learning to understand the value of sharing, saving and spending money is a good place to start. Y.I Club.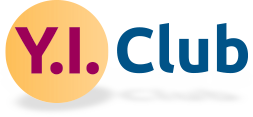 Children's Music Ministry
Grace Notes Children's Choir – We love hearing children express their love and faith through singing, and Julia Malenke, our children's choir director, is making that happen! Any and all children in K-5th grade are welcome to participate in Trinity's Children's Choir, Grace Notes. Mrs. Julia Malenke leads this choir which meets on Wednesdays during the school year from 4:30-5:15pm in the church music room (basement of the Sanctuary). Grace Notes is currently on summer break! To find out how your child can participate next year, please contact Mrs. Malenke at jmalenke@trinitydowntown.com.
Children's Ministry Team
Volunteers on the Children's Ministry Team of Trinity Downtown contribute generously of their time and talent to give resources, support and encouragement to Trinity's children (from birth through 5th grade) as they grow in faith; and, with the entire membership, support the outreach of the Gospel of Jesus to the people of the congregation, this community, and to the world. This Team shares its passion for children's ministry through its support and development of the children's ministry of Trinity Downtown and fills those volunteer roles which minister to the youngest people of Trinity's family.
If you have a passion for Children's Ministry, either behind the scenes or direct ministry work with the youth of Trinity, please contact the church office at TLC@TrinityDowntown.com. We will connect you with others on the Children's Ministry Team who share your passion and will plug you in where you are able to fill a need and get connected with others serving at Trinity Downtown.