Trinity Downtown Children's Ministry
 Summer Sunday School 
Summer Sunday School Passport Adventures
Check the Narthex (lobby area of Sanctuary) for your child's Summer Sunday School Passport Adventure where each weekend, you can pick up your booklet, complete the learning activity during worship, and receive a stamp at the end of the service from the ushers in the narthex.  Children can earn prizes for their stamps which will be awarded at the Fall "Rally Day Sunday" after the 2018-2019 school year begins (date TBA). These passport booklets will hopefully encourage our families to worship together while giving the children something to do to help focus their attention on the worship service. If your family visits another church on vacation, please bring in the church bulletin and your child will receive a stamp for that Sunday.

What is the Y.I. Club?
You know it's important to teach children to give thanks for God's many blessings and use those blessings wisely to serve Him. Learning to understand the value of sharing, saving and spending money is a good place to start. Y.I Club.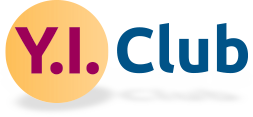 Children's Music Ministry
Grace Notes Children's Choir
– We love hearing children express their love and faith through singing, and Julia Malenke, our children's choir director, is making that happen! Any and all children in K-5th grade are welcome to participate in Trinity's Children's Choir,
Grace Notes
. Mrs. Julia Malenke leads this choir which meets on Wednesdays during the school year from 4:30-5:15pm in the church music room (basement of the Sanctuary). Grace Notes is currently on summer break! To find out how your child can participate next year, please contact Mrs. Malenke at
jmalenke@trinitydowntown.com.
Children's Ministry Team
Volunteers on the Children's Ministry Team of Trinity Downtown contribute generously of their time and talent to give resources, support and encouragement to Trinity's children (from birth through 5th grade) as they grow in faith; and, with the entire membership, support the outreach of the Gospel of Jesus to the people of the congregation, this community, and to the world. This Team shares its passion for children's ministry through its support and development of the children's ministry of Trinity Downtown and fills those volunteer roles which minister to the youngest people of Trinity's family.
If you have a passion for Children's Ministry, either behind the scenes or direct ministry work with the youth of Trinity, please contact the church office at TLC@TrinityDowntown.com. We will connect you with others on the Children's Ministry Team who share your passion and will plug you in where you are able to fill a need and get connected with others serving at Trinity Downtown.