Welcome to Trinity Downtown
ROAR!  Life is Wild | God is Good
Summer VBS: June 17-21
Register now by clicking on the ROAR! image
Join us from 9am to Noon each day for a safari adventure where children will learn that "Life is wild – God is good"! Each day will be filled with awesome songs, a stampede of fun games, dramatic presentations of engaging Bible stories, yummy snacks, and an amazing worship celebration to wrap things up.
For children going into Kindergarten through rising 6th graders. 
There is no charge for this week of VBS, but children and families will be given the opportunity to make a donation to "Water for Tanzania", a Kids Empowering Kids project to bring clean water to children in need of this life giving resource.
 

Learn More about the Trinity Family
Recent Blog Posts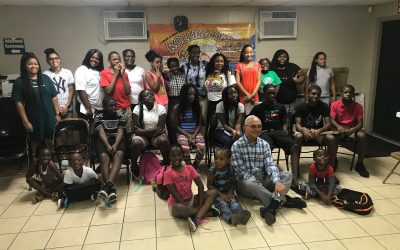 Despite some very warm weather, it was a wonderful morning of service and fellowship! Trinity volunteers gathered together to do some much needed fall cleaning of the tutoring and tech trailer at Rebecca's Garden of Hope located at Our Savior Lutheran...
read more